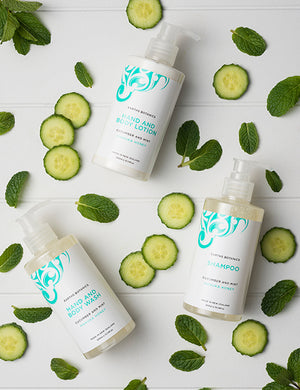 Energise your senses with our Cucumber and Mint Collection.
Experience a burst of vitality and energy with our invigorating Cucumber and Mint range. This refreshing fragrance is a harmonious blend of freshly cut cucumber and crushed mint leaves, designed to awaken your senses and leave you feeling revitalised, Manuka Honey enriches our products, infusing them with its natural goodness and enhancing your skincare routine.
Our Cucumber and Mint collection is proudly featured throughout New Zealand and the Pacific in the Scenic and Heartland Hotel Group.