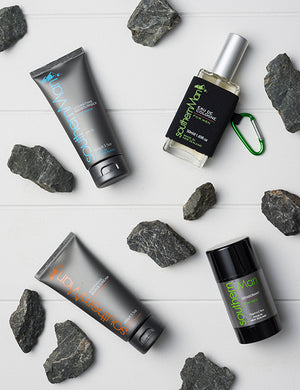 Embrace the spirit of our South Island-inspired collection.
Our range draws inspiration from the untamed beauty of New Zealand's South Island, a haven for those who relish the great outdoors and possess an adventurous spirit. Designed with a focus on healing and protecting men's skin, our products are tailored to meet the demands of today's active and fearless gentlemen.
Utilising locally grown delivers the powerful benefits of nourishing and fortify your skin.
Elevate your grooming routine with products that are as bold and daring as you are, and rediscover the thrill of the great outdoors with our South Island-inspired collection.
Top notes: Lime, Grapefruit and Basil
Heart: Sage and Jasmine
Base: Cedarwood and Patchouli
Olive Oil
Olive Oil is very high in Oleic acid and is therefore a good skin cell regenerator and assists with
anti-wrinkling and aging. It is extremely moisturising and ideal for dry or damaged skin. We have used it in the Southern Man Soap and the Revitalising Hair and Body Wash
 
Harakeke
Also known as New Zealand flax and growing throughout our country, the clear gel that is produced on the leaves at the base of the plant is often referred to and New Zealand's aloe vera. The native Māori used this plant to treat burns and cuts as it naturally soothes and hydrates the skin. We have used it in the Southern Man Hydrating Moisturiser.
 
Piper Methysticum Leaf Extract
Also known as Kava in the Pacific Islands this plant has many uses. In cosmetics it is used as a skin conditioning agent to help soothe and hydrate. Try it out in the Revitalising Hair and Body Wash.
 
Menthol
Menthol affects the nerve endings in skin to provide a cooling sensation, so it feels refreshing on your skin, hence it being used in our Southern Man Soothing Shave Cream.
 
Cymbopogon Schoencinthus Oil
Lemongrass Oil has great benefits as a skin toner. It helps revitalise the skin and can assist with infections. It has an uplifting and revitalising fragrance. We have put it in our Revitalising Hair and Body Wash
 
Macadamia Nut Oil
Macadamia nut oil contains palmitoleic acid, which contains many great anti-aging compounds. Some of these compounds have been found to decrease the rate at which skin matures. However, the palmitoleic acid found in macadamia nut oil can not only slow down the signs of aging, but some research has found that it can even remove signs of aging. Macadamia nut oil is light and not greasy, making it a great oil for the skin, and especially the face. When used regularly on the skin, macadamia nut oil can soften and moisturize dry or damaged skin. Try it in our Southern Man soap
 
Manuka Honey
Manuka honey is well proven to have unique antibacterial properties combined with the ability to soothe and heal dry and damaged skin. Research has shown that UMF Manuka honey has the highest levels of antimicrobial action against a broad spectrum of bacteria. Try it in our Soothing Shave Cream and Revitalising Hair and Body Wash.
 
Aloe Vera
A fleshy plant used primarily to as a soothing moisturiser and a hydrating cooling agent. We have added it to the Hydrating Moisturiser and the Soothing Shave Cream