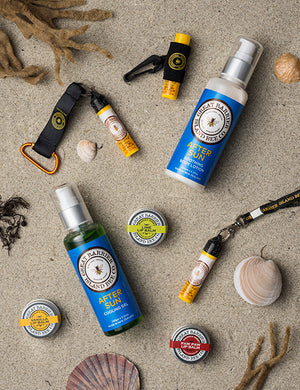 Introducing the GBI Suncare Collection: your passport to protection and rejuvenation.
We are passionate about embracing the great outdoors, from the majestic snowy mountains to the sun-kissed sandy surf beaches. Our mission is simple: to shield, nourish, and soothe your skin, whether you're scaling peaks or basking on the shorelines.
Our products are designed not only to protect your skin from the sun's rays but also to provide the essential nourishment it craves. We understand that outdoor enthusiasts need more than just sunscreen; they need a complete solution that repairs and rejuvenates.